Details
https://www.plein.com/mx/denim-leggings/115130_02_7_25.html
Denim Leggings
Código:
SACC-WDT2071-PDE004N_02
ACEPTAMOS 24 CRIPTOMONEDAS

Impuestos de importación no están incluidos
Los impuestos y tasas de importación no están incluidos. Si hay algún cobro, el departamento de aduanas se pondrá en contacto con usted antes de la entrega.
Detalles del producto
Halague su figura con estos jeggings de piel sintética elástica con 5 bolsillos. Esta prenda ha sido diseñada para moldear su cuerpo. Mire los detalles.
● Piel sintética elástica con costuras
● Botón joya de metal único
● Etiqueta con logotipo en la parte trasera de la cintura
● Costura a dos agujas
● Ajuste: Biker
Composición
FABRIC #1: 52% POLYURETHANE 48% POLYESTER | LINING #1: 65% POLYESTER 35% COTTON | INSERT #1: 100% POLYESTER | INSERT #2: 100% CALF LEATHER
Entrega y Devoluciones
Te proporcionaremos el Número de Rastreo del paquete tan pronto como se envíe, para que puedas seguirlo hasta la entrega en el sitio de UPS. Visita la sección de Atención al Cliente para mayores detalles.
Por favor, tenga en cuenta que el cliente se hace cargo de los gastos de envío en caso de devolución de los artículos de la colección de muebles
Autenticidad
La alta calidad de las materias primas y la artesanía en su tratamiento son la máxima garantía de la autenticidad de todos los productos Philipp Plein a la venta en la tienda oficial en línea.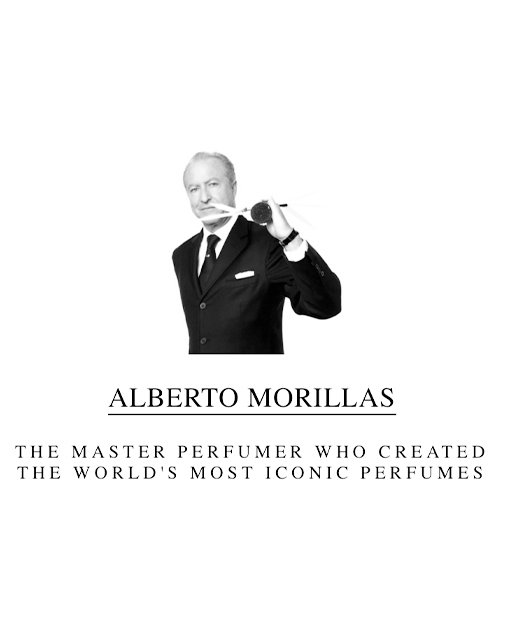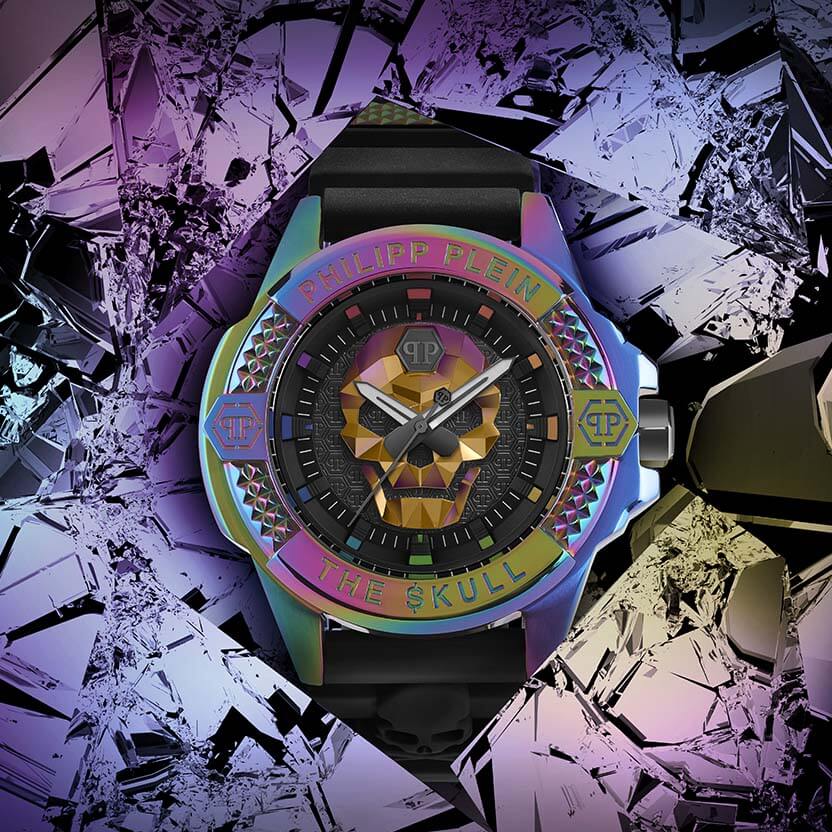 A rainbow shade embraces the $kull with the result of enhancing its electric and endearing personality. The ultimate celebration of the Maison's symbols and DNA is expressed by the unmistakable use of the $kull on the dial and strap. Philipp Plein dedicates its latest rainbow capsule to those who are not afraid of breaking the rules.
for those
who are
not afraid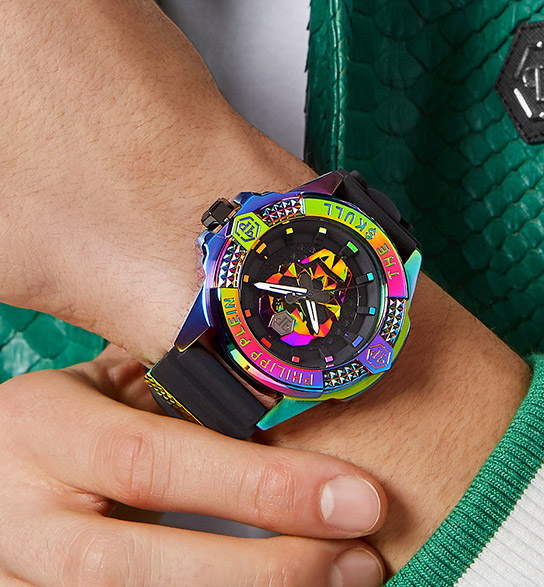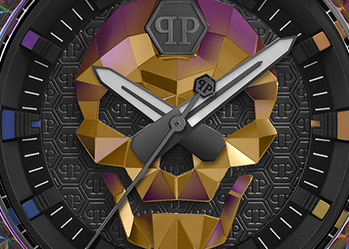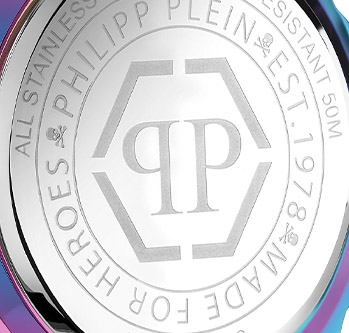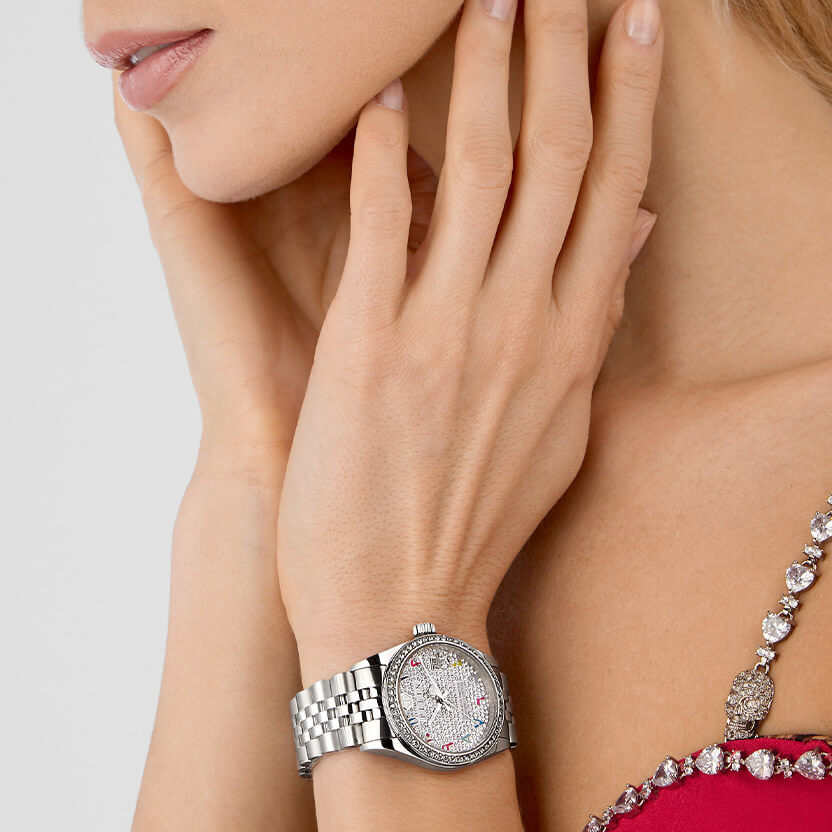 A superlative timepiece for superlative women. A dazzling display of luxury is offered by the DATE SUPERLATIVE, the ultimate PHILIPP PLEIN Timepieces creation. This timepiece is presented in two versions. The first execution presents for the first time in PHILIPP PLEIN collection the mother-of-pearl dial. Even more luxurious, the second version of the Date Superlative is characterised by the presence of Arabic number in the index and by a shower of shiny stones all over the dial that unleash unbridled prestige.