Details
https://www.plein.com/es/the-%24kull-carbon-fiber-watch/117084_02_4_0.html
THE $KULL CARBON FIBER WATCH
Código:
AABA-MWS0060-PXV037N_02
ACEPTAMOS 24 CRIPTOMONEDAS

Import duties are not included
Import duties are not included
Detalles del producto
ATREVIDOS, POTENTES, ORIGINALES Y TÉCNICOS, EL $KULL GENDERLESS
Manteniendo el estilo inconfundible, el $kull Genderless fusiona a la perfección el enigmático carisma de la edición anterior con renovadas proporciones, que transforman este reloj en un poderoso objeto de atracción para ambos géneros.
Casco:
41 mm – Acero inoxidable con tratamiento IP Amarillo/Rosa/Oro Negro Caja redonda Bico
Mecanismo:
Movimiento de cuarzo MIYOTA 203A 3h
Esfera:
Un $kull facetado en 3D con el logotipo de PP y el logotipo de PP Hexagon a las 3 y las 9 en punto.
Correa:
Correa de silicona negra o lila con hueso de calavera grabado a las 6 h y hebilla con lengüeta
Banda:
Pulsera de acero inoxidable / Negro / Bico / IP Oro amarillo / IP Oro rosa con hueso de calavera a las 6h
Composición
SILICON, STAINLESS STEEL, MINERAL, BRASS
Entrega y Devoluciones
Te proporcionaremos el Número de Rastreo del paquete tan pronto como se envíe, para que puedas seguirlo hasta la entrega en el sitio de UPS. Visita la sección de Atención al Cliente para mayores detalles.
Por favor, tenga en cuenta que el cliente se hace cargo de los gastos de envío en caso de devolución de los artículos de la colección de muebles
Autenticidad
La alta calidad de las materias primas y la artesanía en su tratamiento son la máxima garantía de la autenticidad de todos los productos Philipp Plein a la venta en la tienda oficial en línea.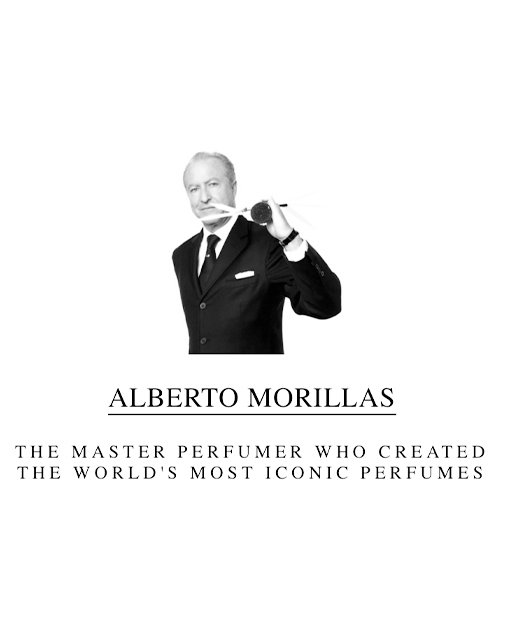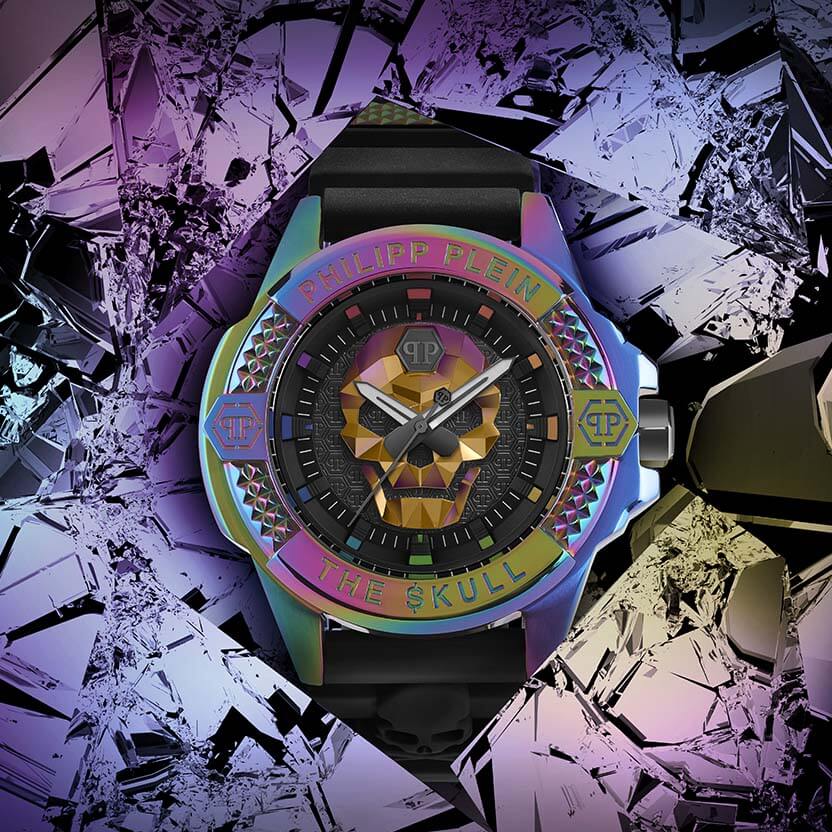 A rainbow shade embraces the $kull with the result of enhancing its electric and endearing personality. The ultimate celebration of the Maison's symbols and DNA is expressed by the unmistakable use of the $kull on the dial and strap. Philipp Plein dedicates its latest rainbow capsule to those who are not afraid of breaking the rules.
for those
who are
not afraid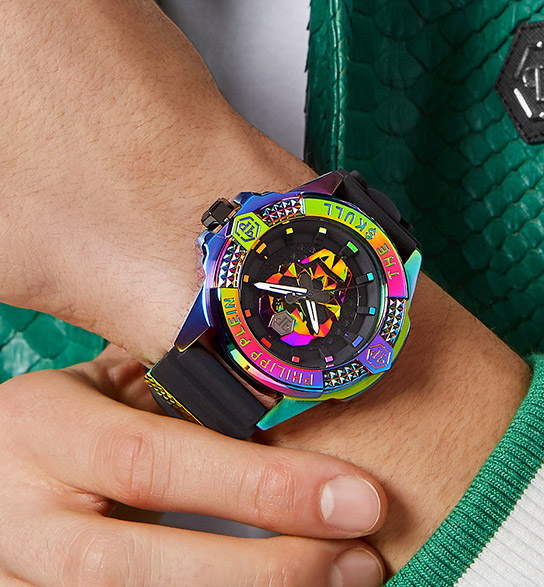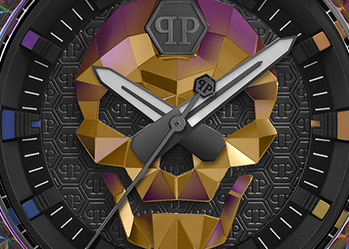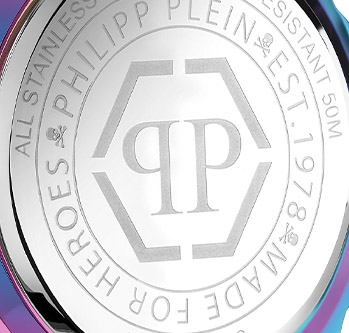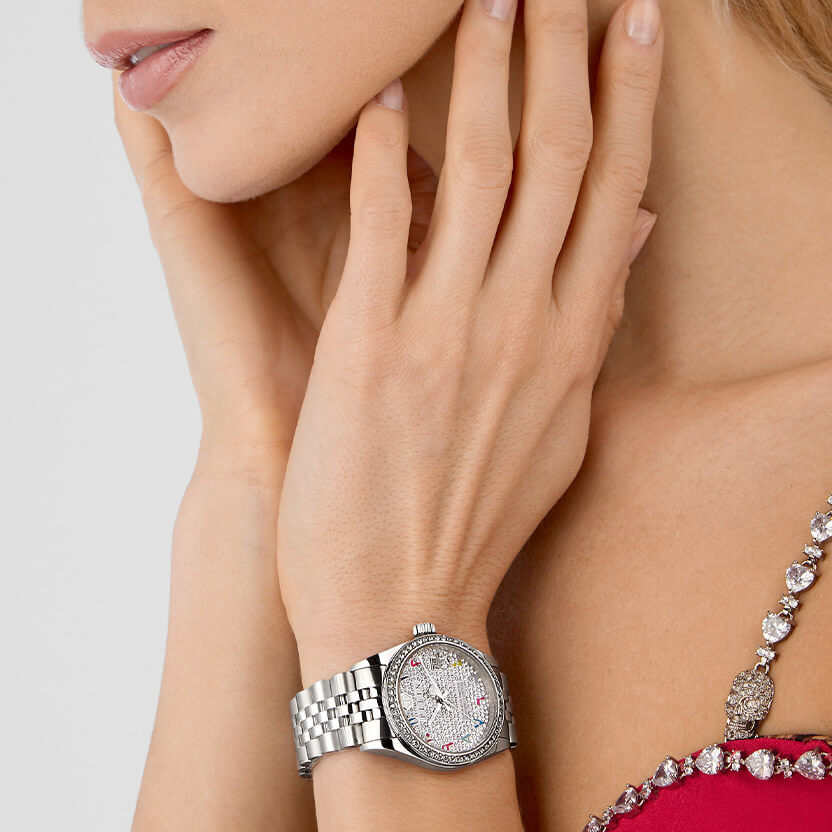 A superlative timepiece for superlative women. A dazzling display of luxury is offered by the DATE SUPERLATIVE, the ultimate PHILIPP PLEIN Timepieces creation. This timepiece is presented in two versions. The first execution presents for the first time in PHILIPP PLEIN collection the mother-of-pearl dial. Even more luxurious, the second version of the Date Superlative is characterised by the presence of Arabic number in the index and by a shower of shiny stones all over the dial that unleash unbridled prestige.